Perusal of the recordings
On this screen click the button "Perusal of the recordings", then activate the menu which shows in this case only one enabled menu "Load filtered positions".
Choose this last menu and a dialoguebox listing you the list of the previously protected files displays.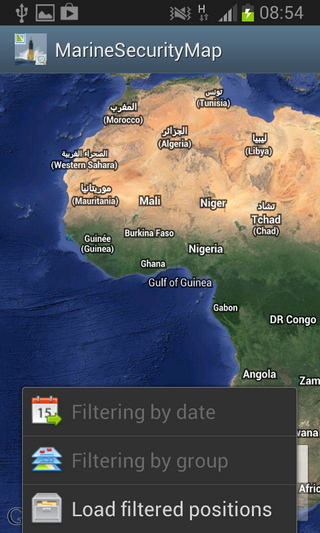 Choose a single file and after load, the map updates with the information of recording of positions.
You can again filter by group or date, but not by contact. Indeed the contacts are all stored in the protected file and are shown independently in this case of their enabled state or not in the database of the contacts.
---